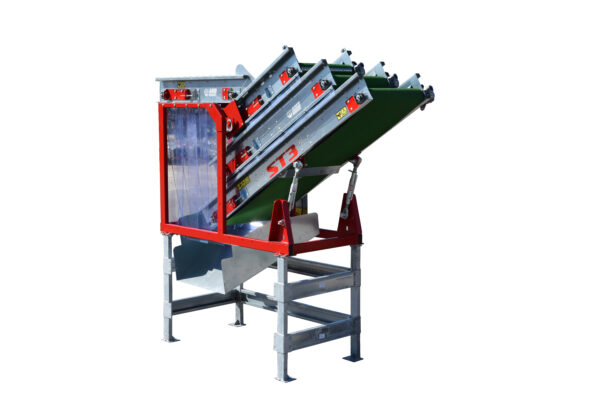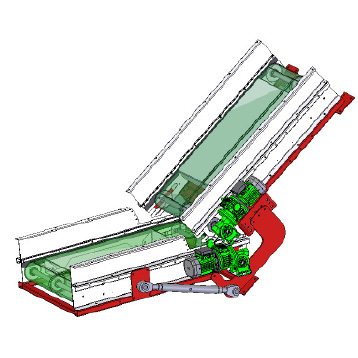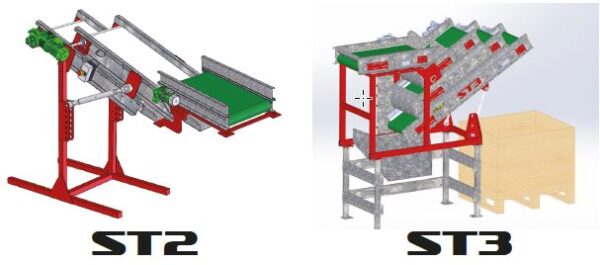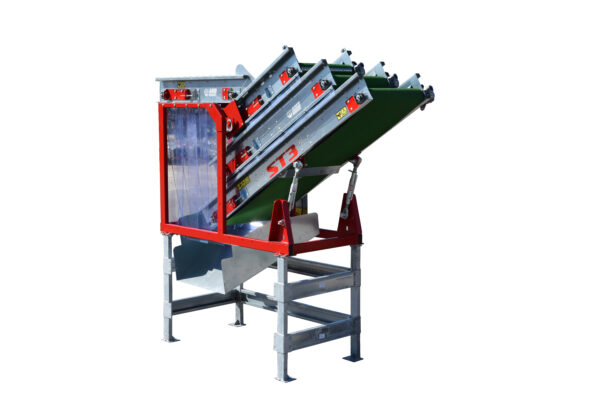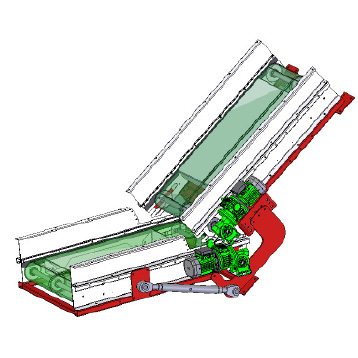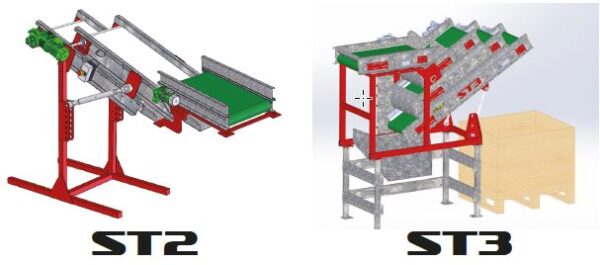 Inclined Conveyor Separator – ST-2-3
This wood and sticks conveyor allow to separate the impurity from the fine product (walnuts, hazelnuts, almonds, cider apples…) thanks to a input conveyor and a inclined conveyor.
The speed variator of the feeding belt allows to adjust the speed of the product to be separated.
The variable speed drive and the angle of the inclined belt allow you to adjust the separation.
The raw product falls on the inclined belt, then the noble product goes to the front and the waste goes to the back of the belt.
This machine is a separation system that can be installed in your facility before or after your washers.
Ask for quotation
This wood and sticks conveyor allow to separate the impurity from the fine product (walnuts, hazelnuts, almonds, cider apples…) thanks to a input conveyor and a inclined conveyor.
The speed variator of the feeding belt allows to adjust the speed of the product to be separated.
The variable speed drive and the angle of the inclined belt allow you to adjust the separation.
The raw product falls on the inclined belt, then the noble product goes to the front and the waste goes to the back of the belt.
This machine is a separation system that can be installed in your facility before or after your washers