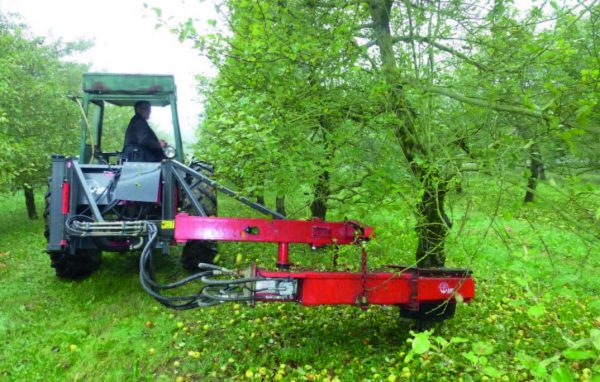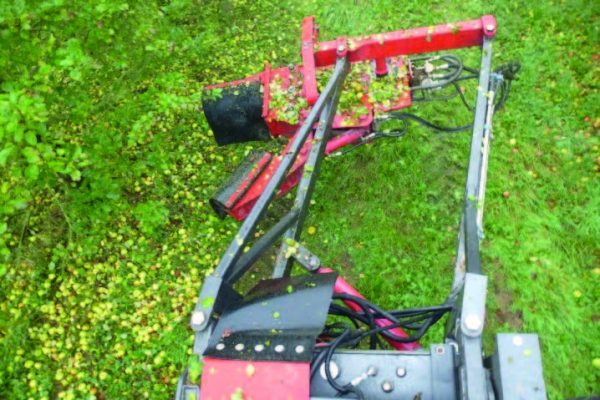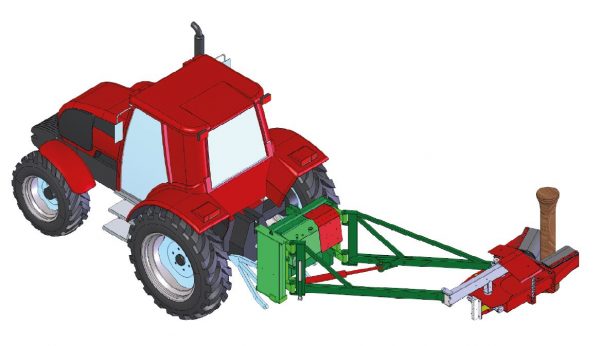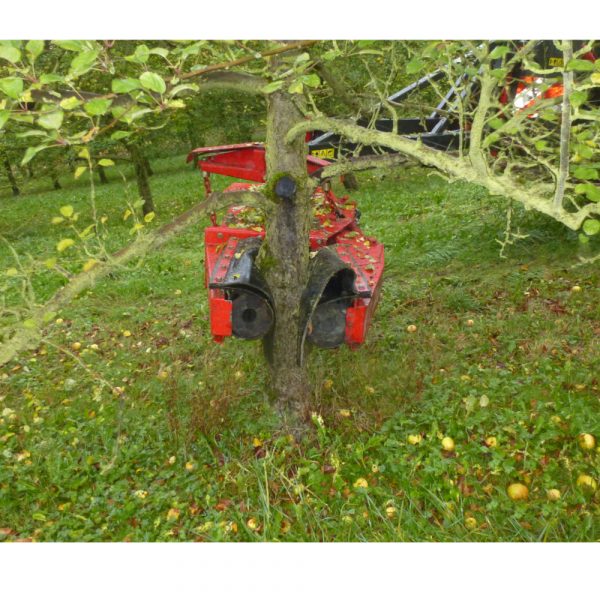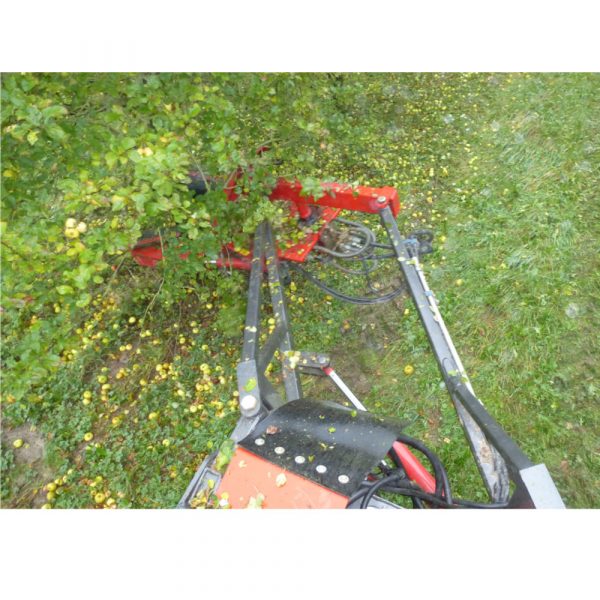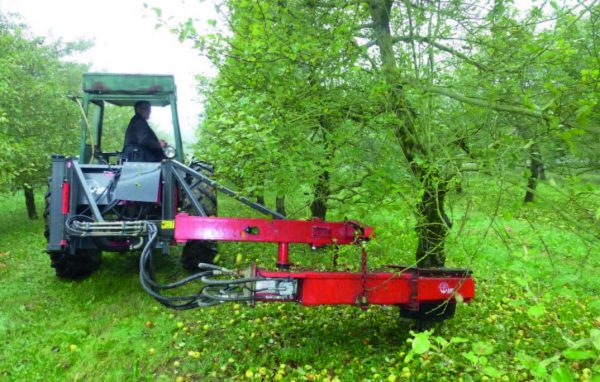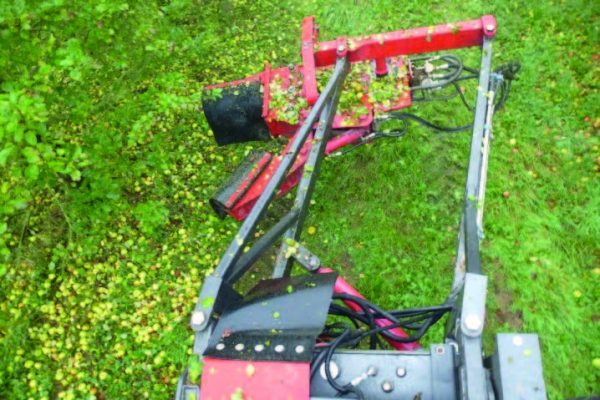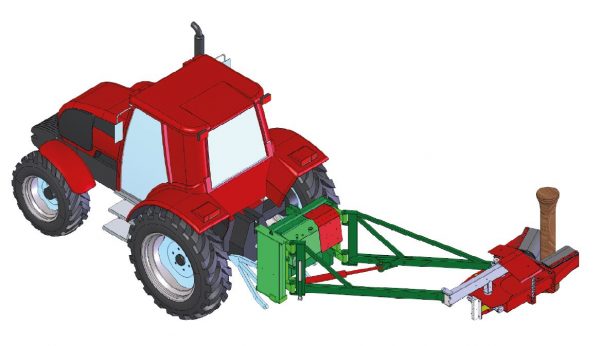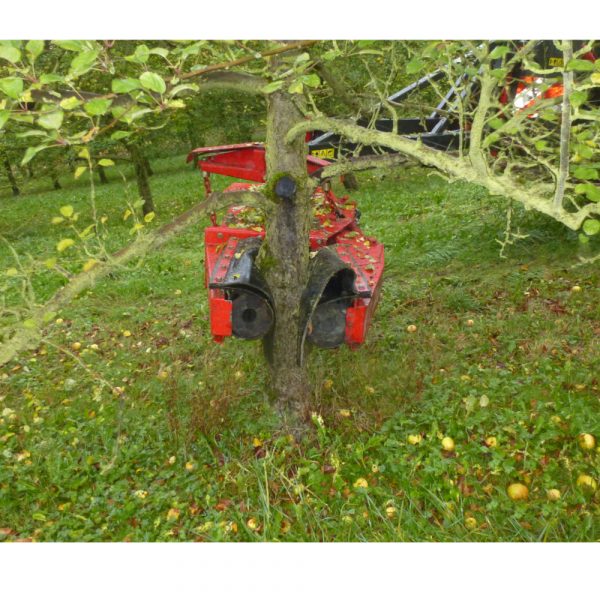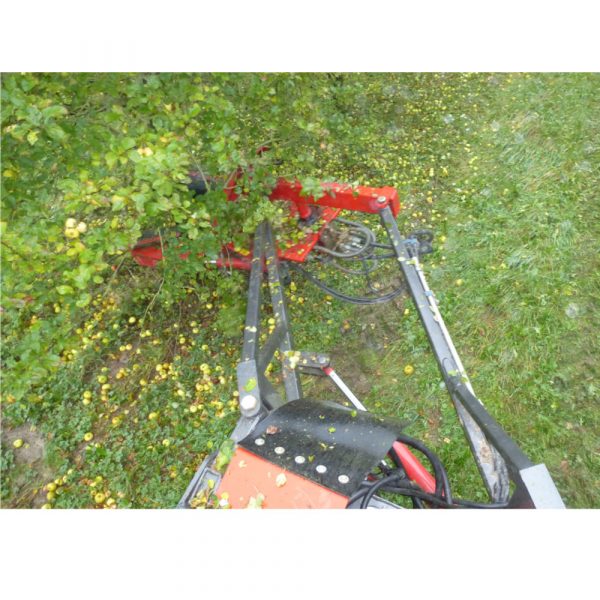 Hydraulic parallelogram shaker VHP
This hydraulic shaker has been developed to shake low stem trees.
Very efficient, it can shake up to 400 trees/hour.
Ask for quotation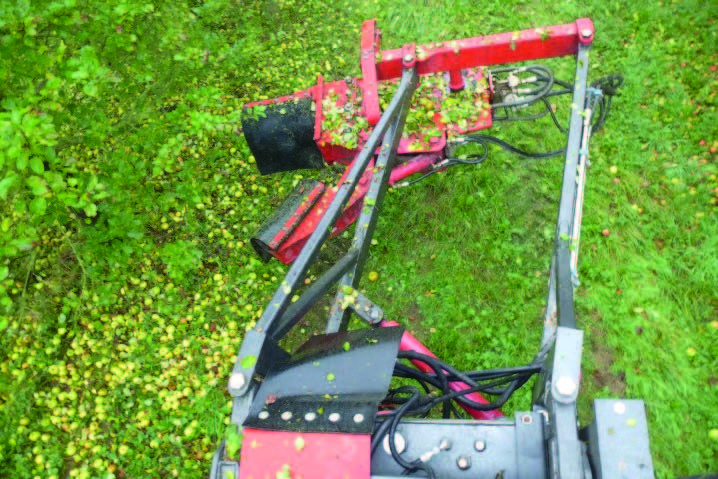 The most suitable for young trees in our range of vibrators attached to the back of a tractor.
Very fast, because the tractor maneuvers very little under the trees.
Equipped with brushes in front of the tractor wheels, this vibrator offers a work equivalent to that of a self-propelled machine.
It is designed to vibrate fruit trees: cider apples.
Its star-shaped vibration has been thought to avoid hurting the tree while ensuring an optimal work. All its movements are hydraulic.
Parallelogram type, it combines sturdiness, high efficiency and smoothness.
The simplified electric control handle installed inside the tractor makes it easy to use.
Hollow drums, filled with soft material, are available as an option. They are particularly suitable for harvesting cider apples and for vibrating fragile trees.
By 2 hydraulic motors giving a great dynamism to the starting
Vane pump
suspended by 2 chains and 1 support pad
No adjustment of the orientation
Up to 2.50 m between the shaft and the outside of the impeller
Soft clamping hollow pads - rotary brushes
Complies with CE standards
Length : 3m
Width : 1,27 m
Height : 1,20 m