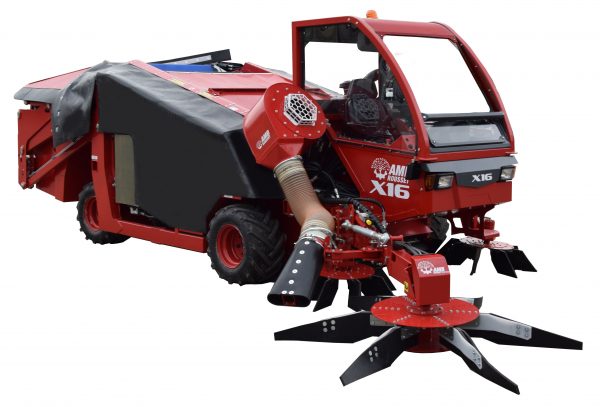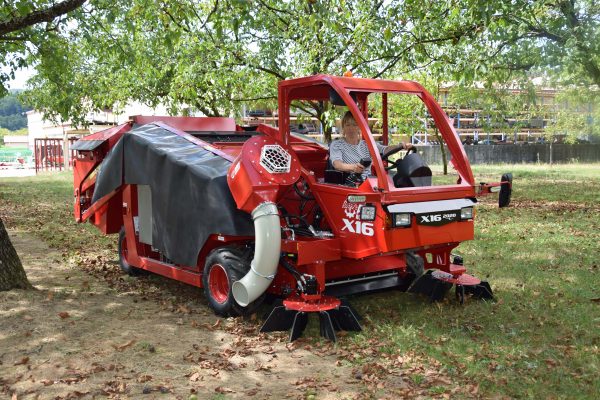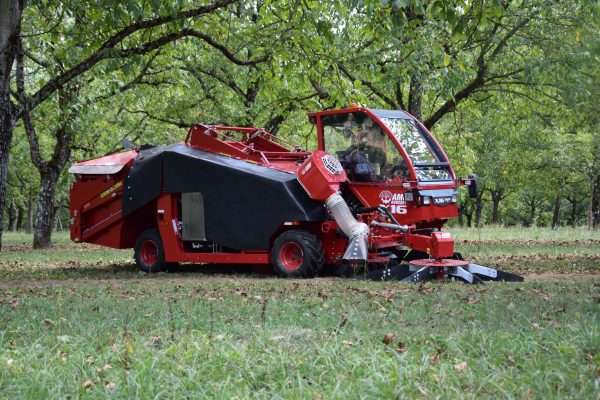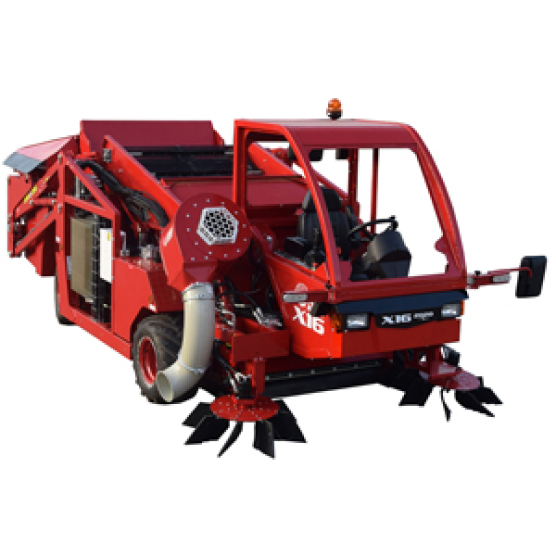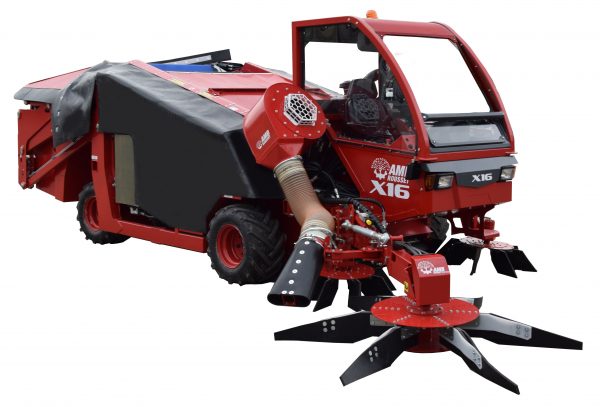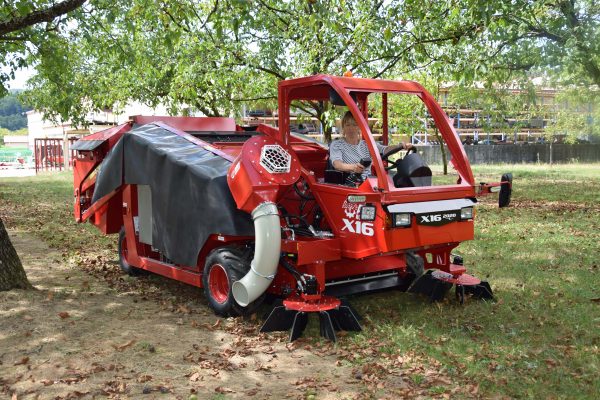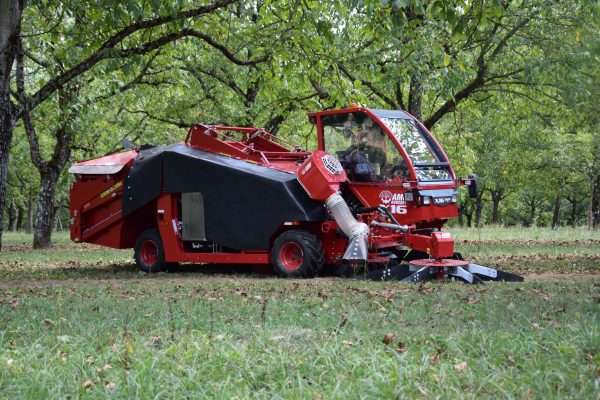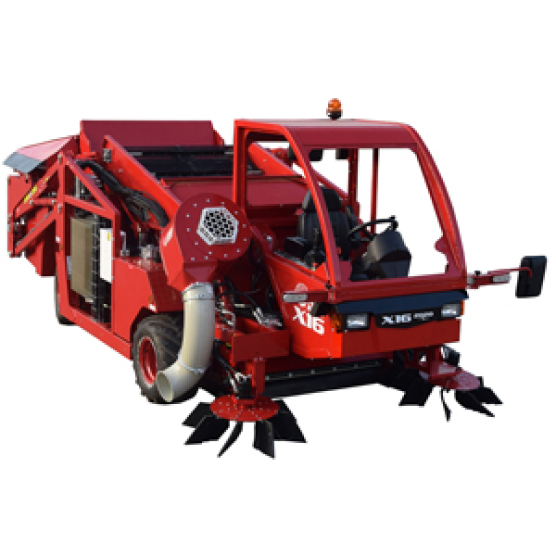 X16 harvester
Made in France
Quality-price ratio
Adaptable and functional
Renewed design
Latest generation engine
Large sweep width
Customized configuration
Ask for quotation
The new pick-up concentrates all our experience of AMB ROUSSET to meet the specific needs of small and medium-sized farms.
For an affordable price, the X16 has all the features of a big one, the irrefutable proof that size is not everything.
Designed to pick up not only nuts but also hazelnuts, chestnuts and cider apples.
Equipped with a last generation motorization, its output is more than satisfactory and it is equipped with a large hopper compared to its size.
Thanks to the multiple sortings made during the collection, the fruits in the hopper are clean.
4 cylinders 2.4 liters - (55.4 Kw) 75 hp at 2700 rpm
Common Rail - Stage V
Poclain hydrostatic advancement self-propelled
Pump with hydromechanical control
4-wheel drive 2-way
Half-wide front deck.
Very flexible driving
Oil break brake and parking brake
Wide low pressure: 26×12-12
Pickup operation
Cylindrical with rubber brushes Ø1 000 mm with Ø300 helicoidal rotor
2 sweepers rake D = 900
Total sweeping width 2,30m to 4m
1st pre-sorting of impurities by bar chain
2nd sorting of the leaves by ventilation (diffuser over the entire collection width)
3rd final sorting by vibrating grid (21 mm space)
Hydraulic lifting and tilting
Volume: 1 300 liters useful 1600L complete
Drain height: 2,80 m
2 sweepers rake D = 900
Lateral turbine - Cabin with roof
Extinguisher
Weights and Dimensions
2.30m outside front tire 2.54m outside rubber sweeper
Options
Additional side sweeper - closed cabine - air conditioning - hopper equalizer - inverted belt
and leaf evacuator - cabin filtration - Paris-Dakar option + Dust cover