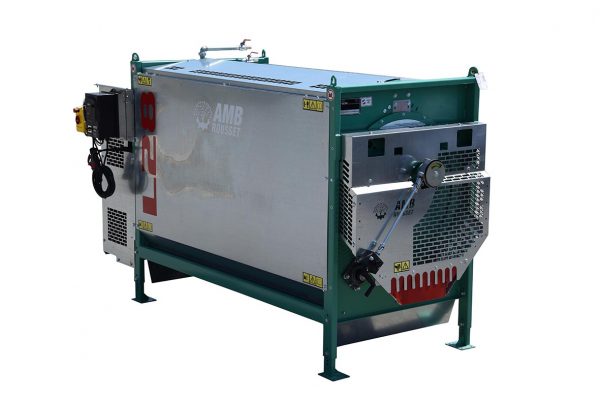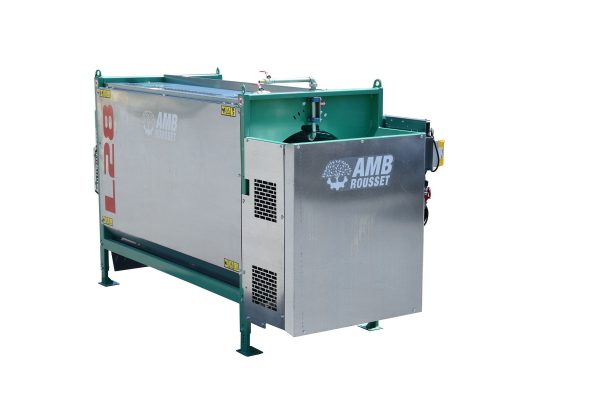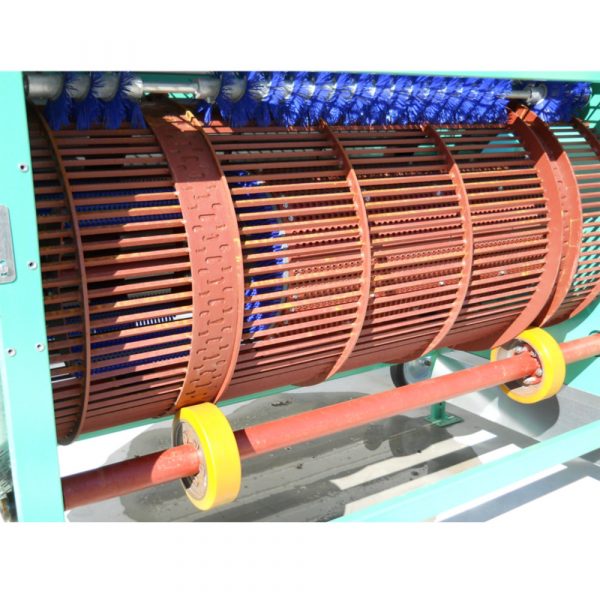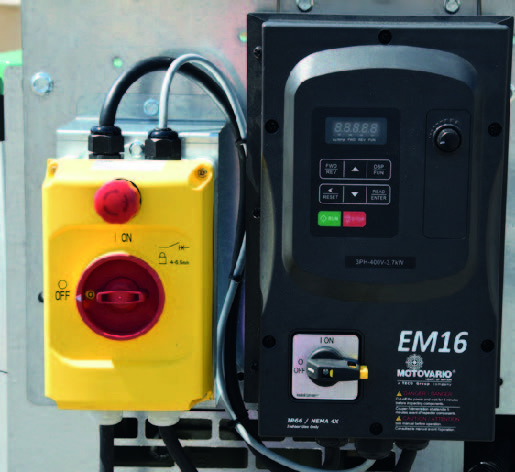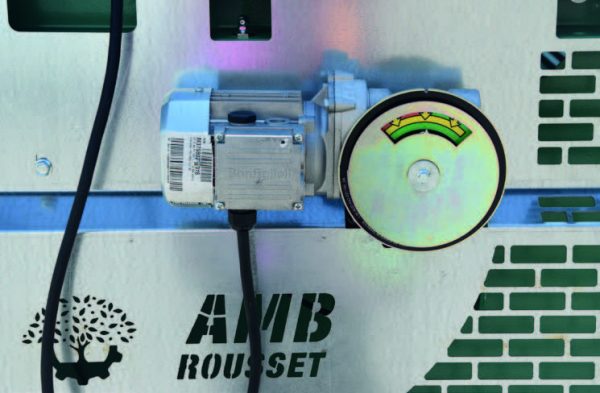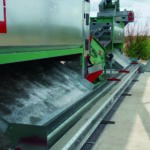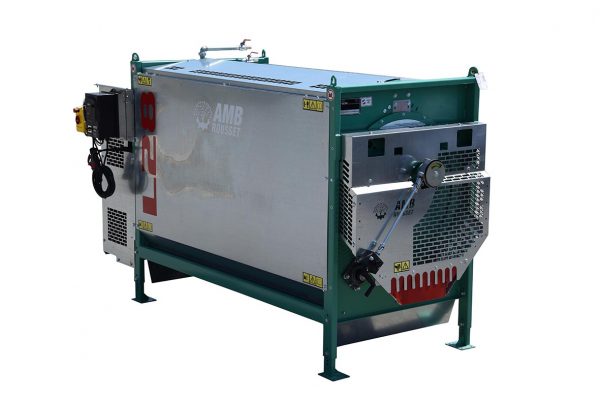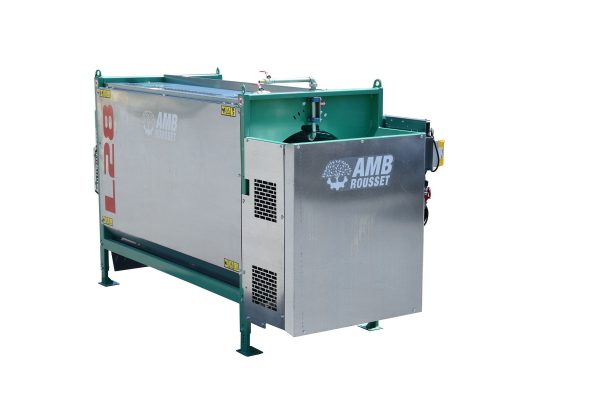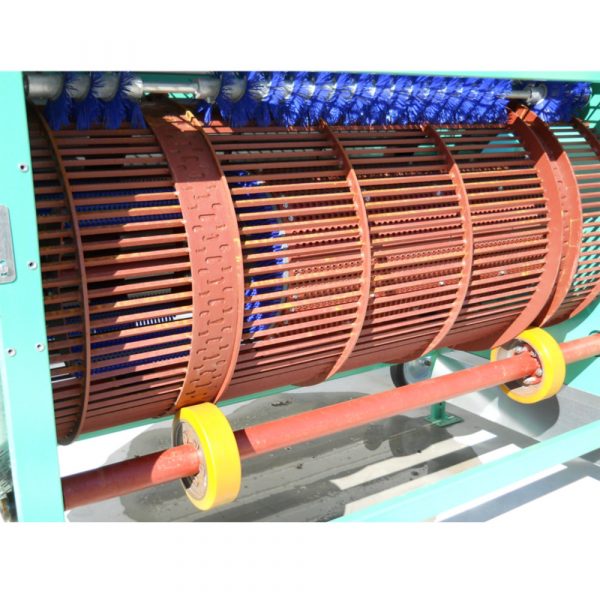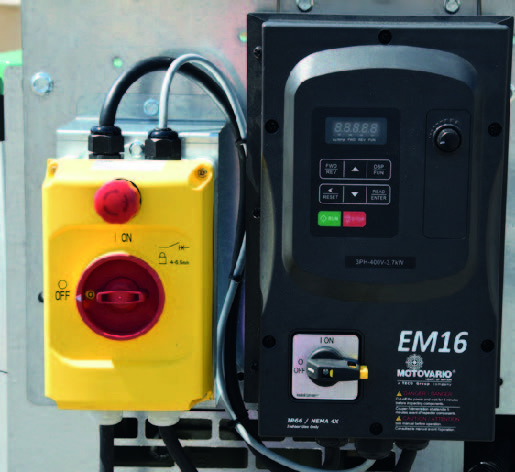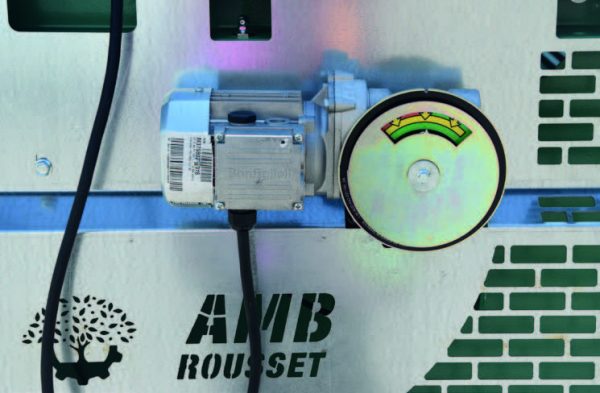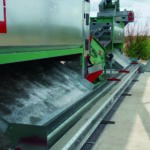 Washer huller 2m – L28
Advantages:
Speed: elimination of waste and bad nuts
Less manpower: sorting requires less personnel
Efficiency in waste sorting: thanks to the options of deflectors and transverse and recovery belts
Adaptation to different layouts: extension, continuous operation of two machines
Ask for quotation
This is the fastest and most versatile of our washers.
It is designed to remove the green skin from nuts (husk) and wash them very quickly.
Equipped with a motorized inner drum turning in the opposite direction of the outer drum, it can, thanks to the speed variation and the nature of the coating,
act with force or softness continuously.
Its robust chassis and components allow for intensive use.
It is easy to maintain and spare parts are readily available.
The control is done by varying the filling rate and the rotation speeds.
Technical specifications
Raw nuts : 5 m3/h - Washed nuts : 4 m3/h
Fresh nuts : 2,6 t/h - Dry nuts : 1,3 t/h
1,5kW + 2,2kW - 220/380v at fixed speed
Geared motor and chain drive
Recommended water flow rate: 1 to 3m3/h
2 low pressure water ramps inside and outside
The control is done by varying the filling rate
Length 2m, Ø 800mm welded, square 12 mm
Scaling plates mounted on a rotor
Brush plates on the 2 vertical sides of the rotor
Brush plate at the exit
- Adjustable 0 to 130mm in 10mm steps
- Initial setting input foot 110mm - Initial setting output foot 90mm
- Factory exit slope ≈1% (20mm offset between adjustable entry and exit feet)


- Spreading rotor with electric variator
- Motorized door
- Pre-scrubber type outlet chute (without hole) (replacing the scrubber type)
- No rotor to put in pre-scrubber (replacing the scaling rotor)
- Side and central deflectors
- Raised height (250mm, 500mm, 750mm or 1000mm)
- Special drum for smaller nuts (hazelnuts, almonds, chestnuts) to limit product scratches by sheathing the bars
Length : 3,80m
Width : 1,08m
Height : 1,62 m
Weight : 1 540 kg