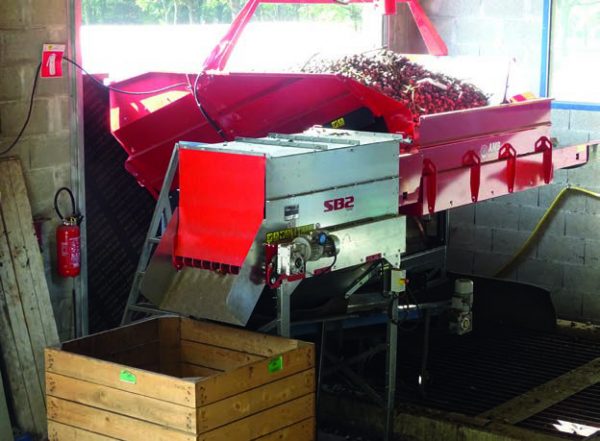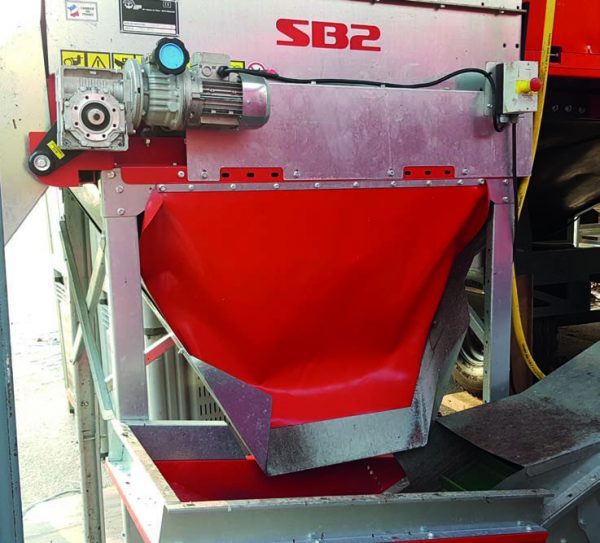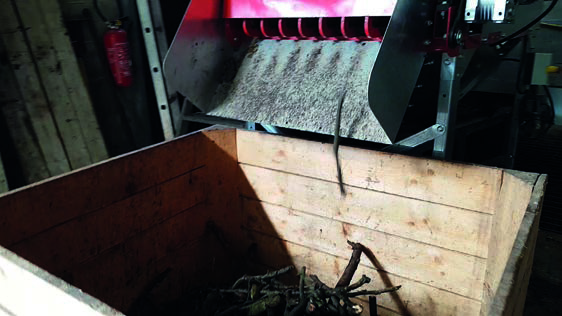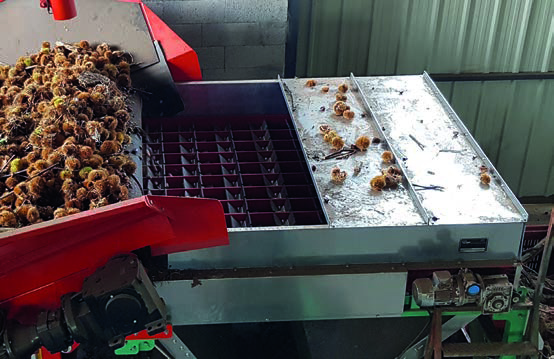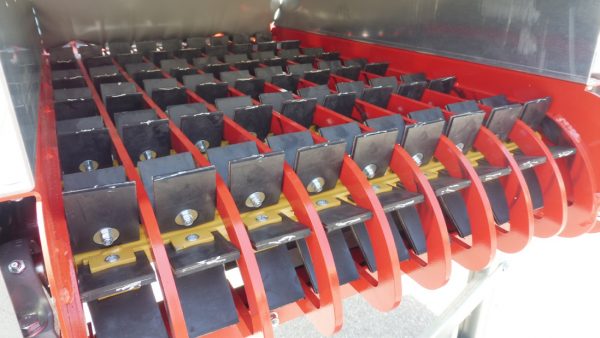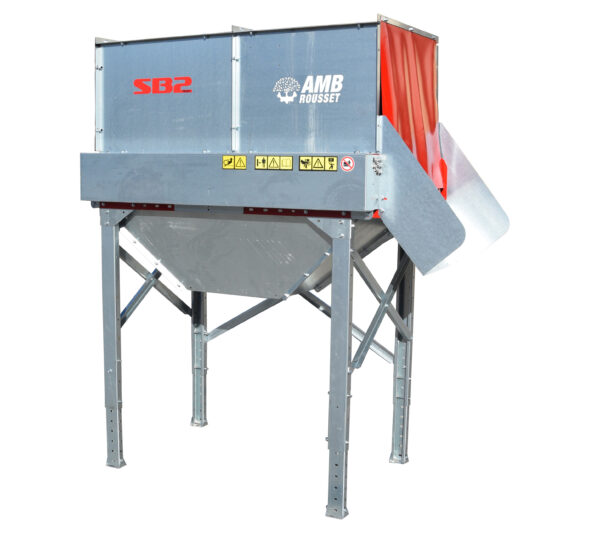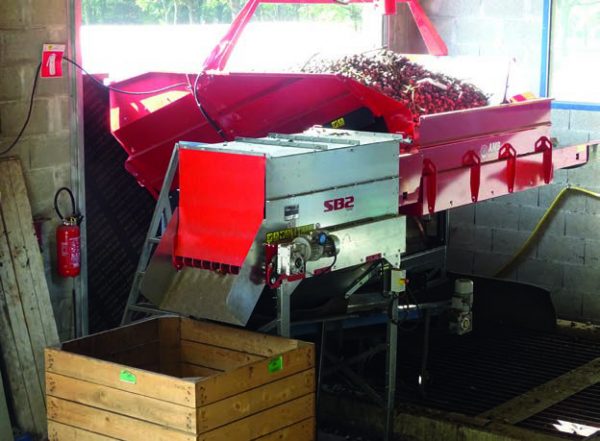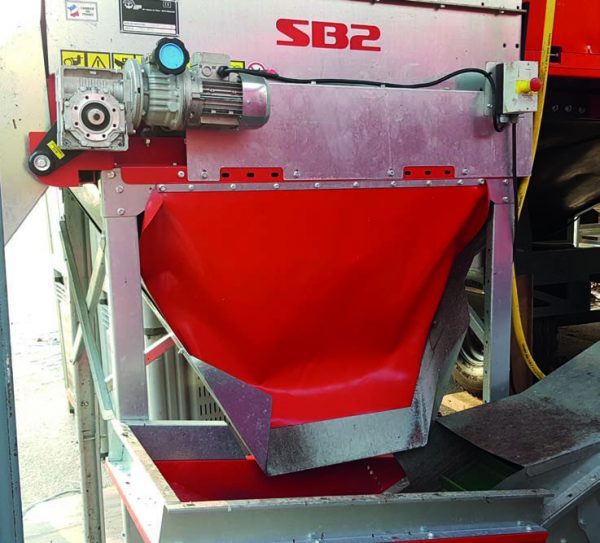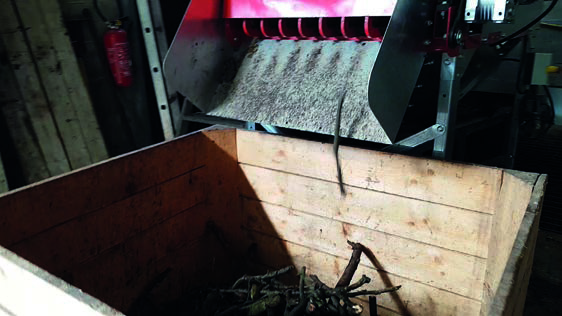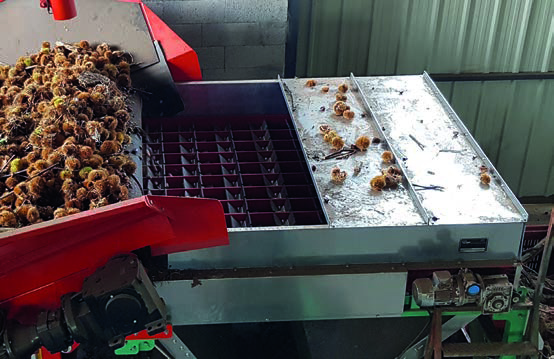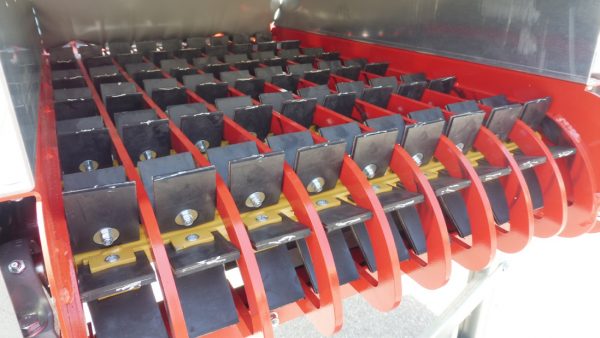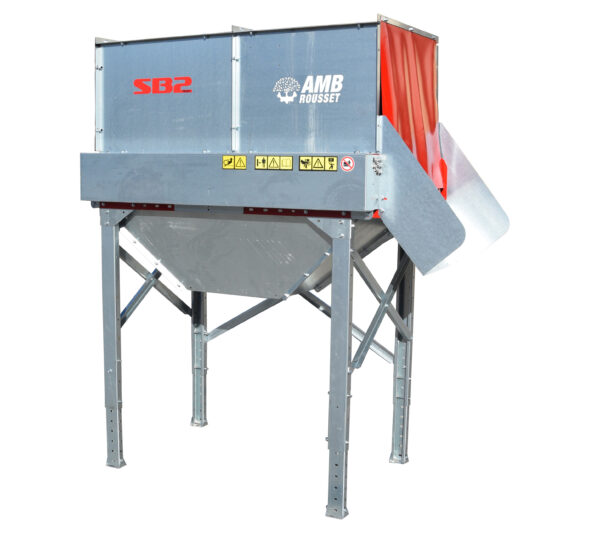 Sticks separator – SB2
The range of SB2 flap separators allows the separation of impurities (branches, crushed pruning residues, large stones, leaves, bugs,…) from the noble product such as nuts, hazelnuts, chestnuts, almonds, cider apples…
Ask for quotation
The product to be treated is deposited evenly at the entrance by means of a horizontal belt or elevator.
The noble product passes through the lamellas. Wood, branches and leaves are discharged through the outlet spout and fall into a palox.
The separator is available in a standard version (width 700 mm length 1500 mm) and can be used to separate nuts from impurities with a length of more than 150 mm.
The slat separator is a dry separation system that is installed in your installation before your washers.
It can be positioned either on a stand to feed an elevator, or on a L20 – L22 – L28 – L38.
The slat separator is also available in a larger width and length for example 2m x 2m to separate large wood (from 250 mm) from chestnut bogues.
It can also be available with a tighter mesh to separate bogues from chestnuts, stones from almonds.
System of motorized rotors with rotating blades in corridors
Three-phase geared motor - 380 v
0,37 kW
Complies with CE standards
Chain drive
Welded and bolted chassis
3 interchangeable inlet configurations (rear, right, left)
Housing extension: H 520 mm delivered in kit
Outlet chute in kit
Reversing switch for unloading
Mini : 1 560 mm / Maxi : 1 960 mm
- Side deflector
- Central deflector
- Adjustable feet
- Fixation on hopper L28/38
- Fixation on hopper L20/22