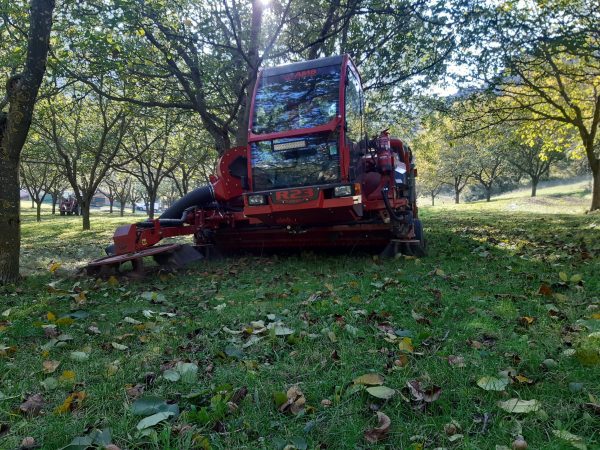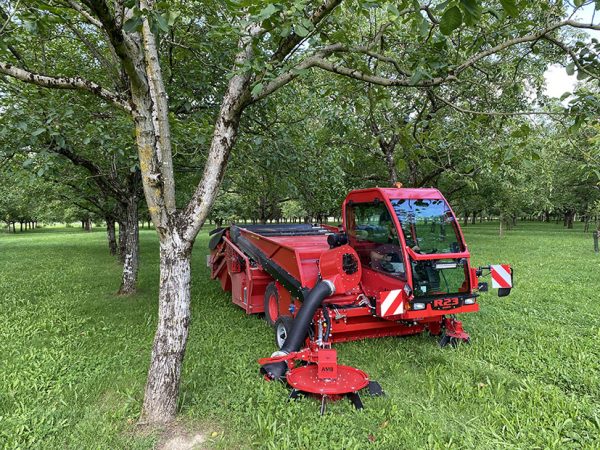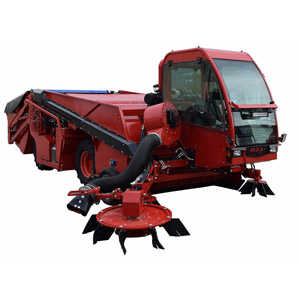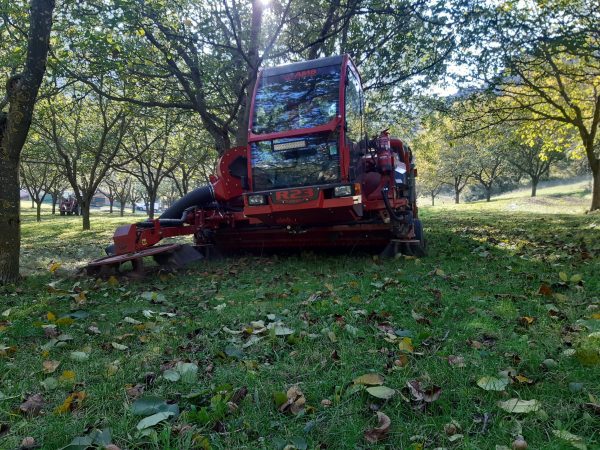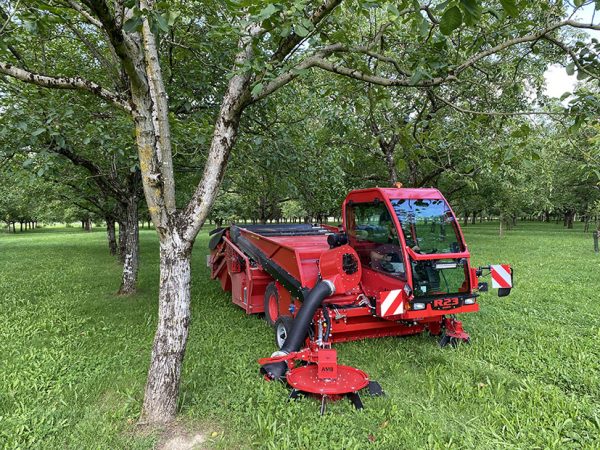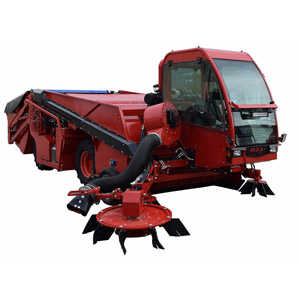 R23 Harvester
Made in France
Performance et confort
Adaptable et fonctionnelle
Design renouvelé
Moteur dernière génération
Grande largeur de balayage
Configuration personnalisée
Ask for quotation
Cette ramasseuse allie haut rendement, agilité et confort pour offrir un travail d'excellente qualité.
Grâce aux multiples tris opérés pendant le ramassage, les fruits dans la trémie sont propres.
Son poste de pilotage climatisé (de série) a été soigneusement étudié pour apporter une très bonne visibilité de travail et procurer un agréable confort de conduite.
Sa trémie de grande capacité optimise le temps de travail.
Nettoyage et régulation automatique du refroidissement.
De nombreuses options rendent possible le travail sur tous types de terrain (pentus, non herbés, rocailleux, boueux, poussiéreux, etc…).
Technical specifications
DEUTZ 4 cylinders 3,6 liters - (100 Kw) 136 hp at 2 200 rpm
Stage V - Automatic speed management
Automatic cleaning and regulation of the cooling.
Self-propelled hydrostatic drive SAUER DANFOSS
2 electronic speeds (automotive road + work)
4 wheel drive 4 steering
Very flexible steering (maximum torque available at any speed)
Brakes on both axles
Diesel : 150lt // ADBLUE 10lt
Cylindrical with rubber tabs Ø 1100 mm
Lifting front plate and rotor inverter
Automated collection function.
Powerful, installed as close as possible to the giro,
it offers a maximum power for a reduced size
Adjustable and controllable airflow on the dashboard
Circular housing with 2 fans
1st pre-sorting of impurities by front chain with bars
2nd sorting of the leaves by adjustable ventilation (diffuser on the whole width of collection) Smooth inverted belt sheet evacuator
3rd final sorting by bar belt or vibrating grid (space 21 mm)
Hydraulic lifting and tilting
Hopper level by ultrasonic sensors
Volume : 2 100 liters
Emptying height : 2,90 m
Air-conditioned, filtered closed cab - Electronic display, control and adjustment of all movements - Row end management - All collection controls by joystick - Hopper equalizer - Leaf evacuator - Hopper filling sensor - Fire extinguisher - Stainless steel fuel tank
Satellite side giro - Crabbing - Lifting with ground wheels
Reinforced filtration - Floating pickup - Contrerotor....
All homologation tests (according to French standards) for road use.
Length : 6,93m to 9,78 (depending on options) (7,37m with a giro nut Ø1250)
Width : 2,40m to 3,13m (depending on options)
Height : 2,04m to 2,34m (depending on options)
Weight : 6 500kg