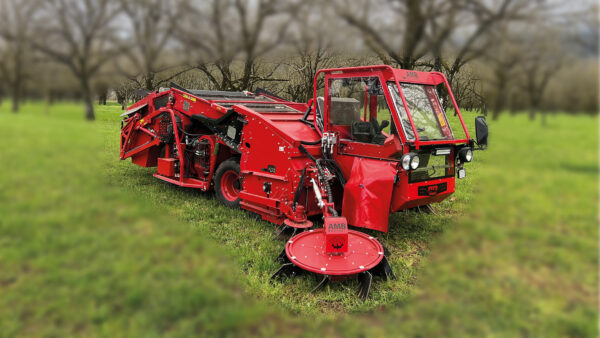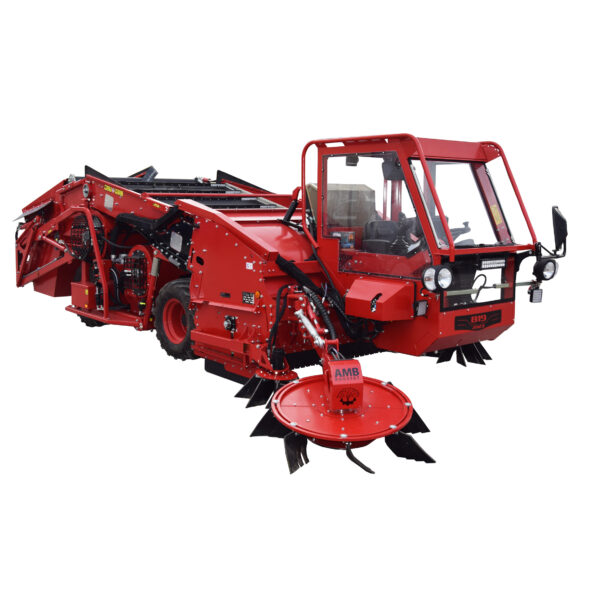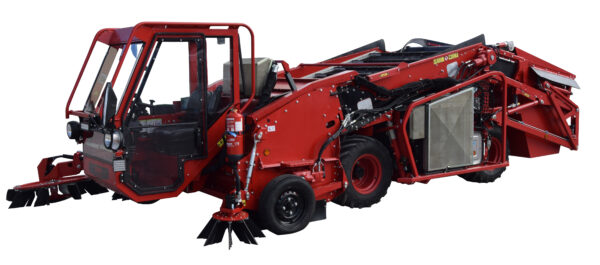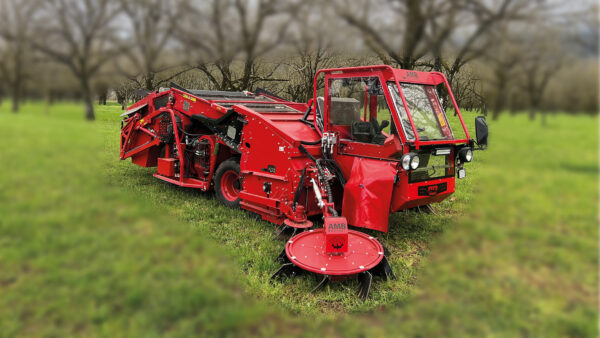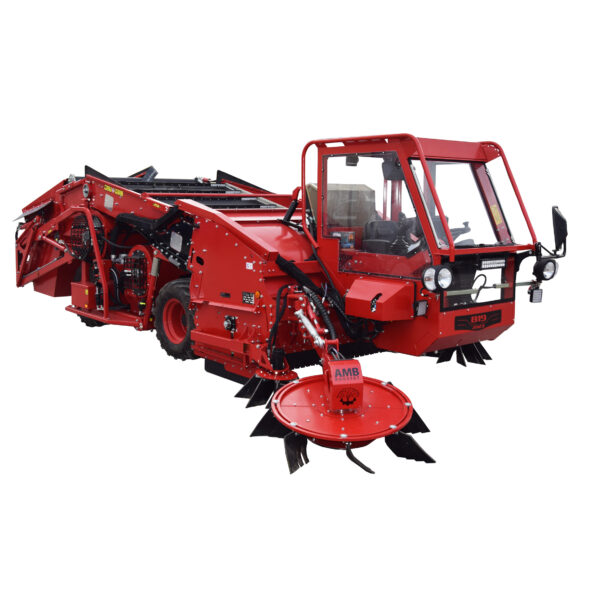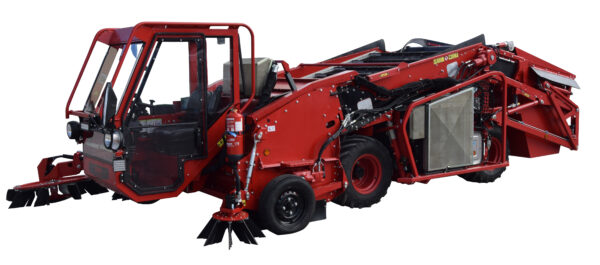 R19 Harvester
The R19 pick-up is a must-have of its kind.
It combines high performance and agility.
Ask for quotation
This picker is the reference in its category.
It is designed to collect nuts but also hazelnuts, chestnuts and cider apples.
Equipped with a last generation German engine, it offers power, reliability and sobriety.
It combines high performance, agility and comfort to offer a work of excellent quality. Thanks to the multiple sorting operations carried out during collection, the fruit in the hopper is clean.
Its driving position has been carefully studied to provide a very good working visibility and a pleasant driving comfort.
Numerous options make it possible to work on all types of terrain (sloping, non-grassy, rocky, muddy, dusty, etc…).
Between 45 minutes and 1h15 per hectare
DEUTZ Stage V engine without AD Blue
Self-propelled hydrostatic drive SAUER DANFOSS
4 speed
4-wheel steering
Very flexible steering
Harvesting Operation
Cylindrical with rubber tabs Ø 900 mm
front plate can be lifted and the rotor reversed
Powerful, installed as close as possible to the sweeper,
it offers a maximum power for a reduced size
Adjustable and controllable airflow on the dashboard
Circular housing with 2 fans
1st pre-sorting of impurities by front chain with bars.
2nd sorting of the leaves by adjustable ventilation (diffuser on the whole width of collection)
Smooth inverted belt for leaf evacuation.
3rd final sorting by bar belt or vibrating grid.
Hydraulic lifting and tilting
Hopper level by ultrasonic sensors
Volume : 1 600 liters useful
All joystick pickup controls - hopper equalizer - leaf evacuator - hopper fill sensor - fire extinguisher - heavy duty filtration
Weights and Dimensions
4 740 (depending on options)
Options
Giro satellite sideways - Crabbing - Lifting with ground wheels - Paris Dakar - closed cabin / air conditioned