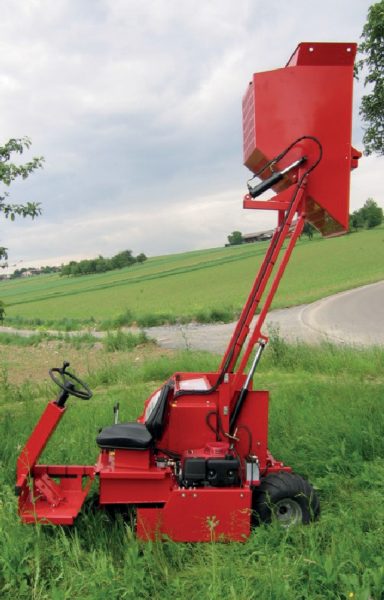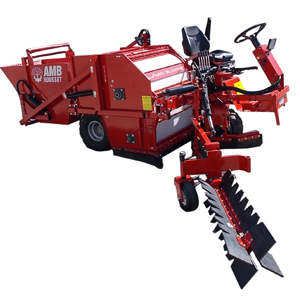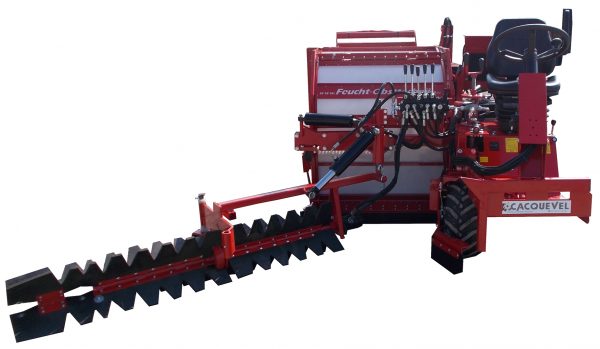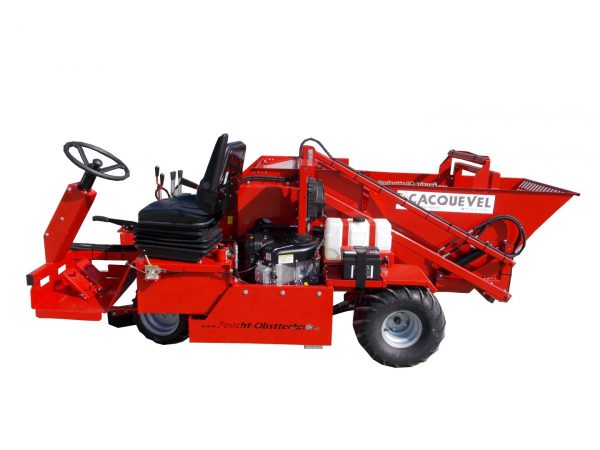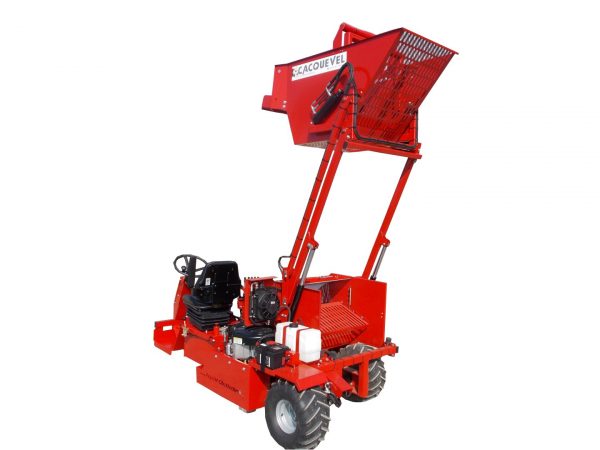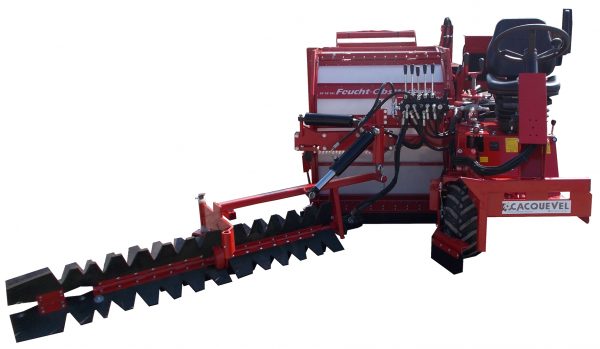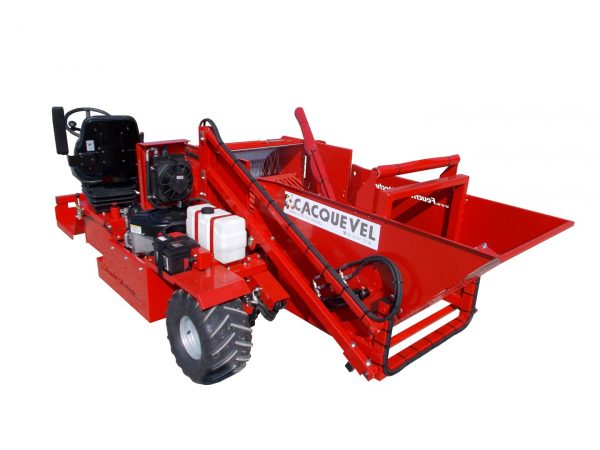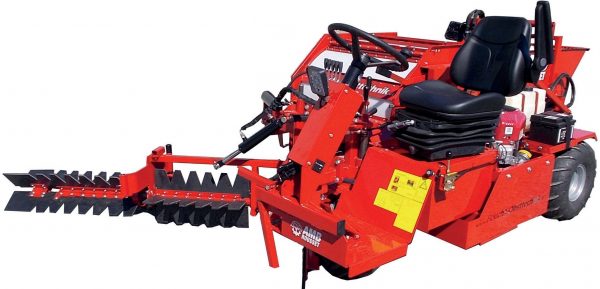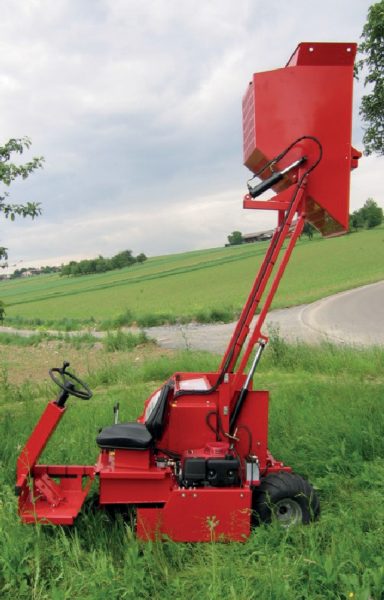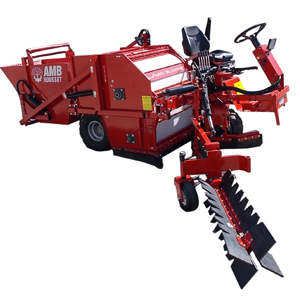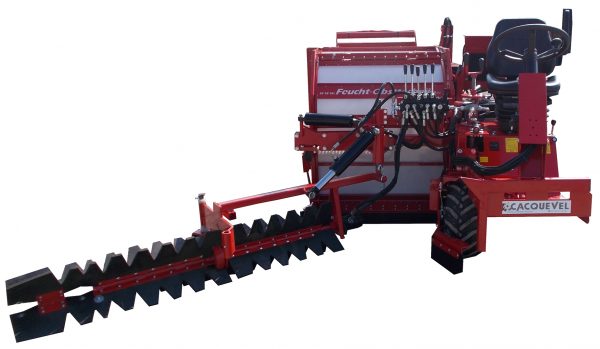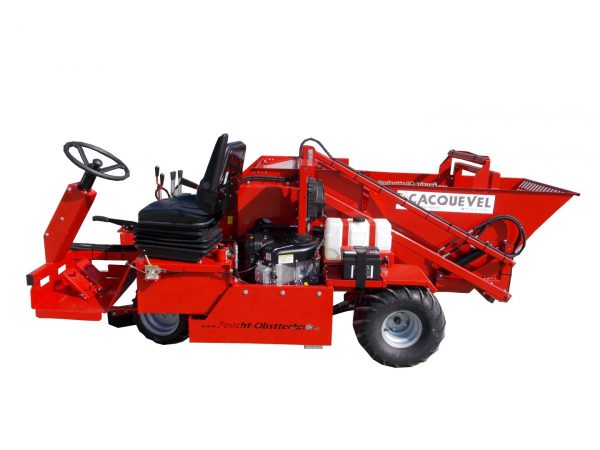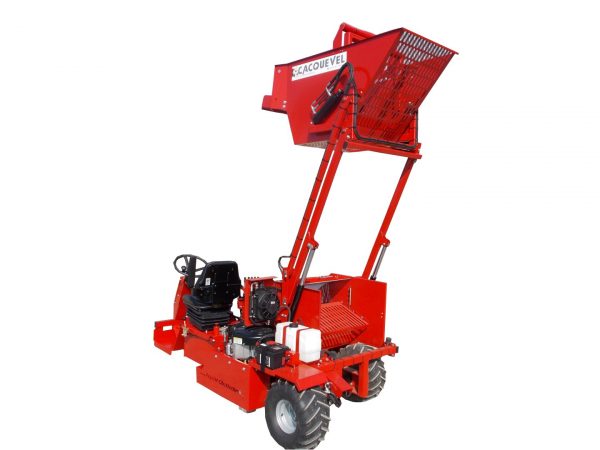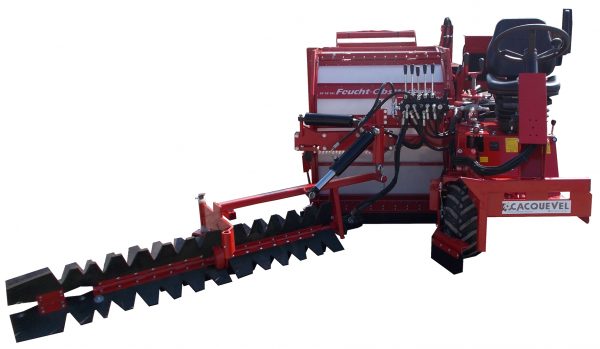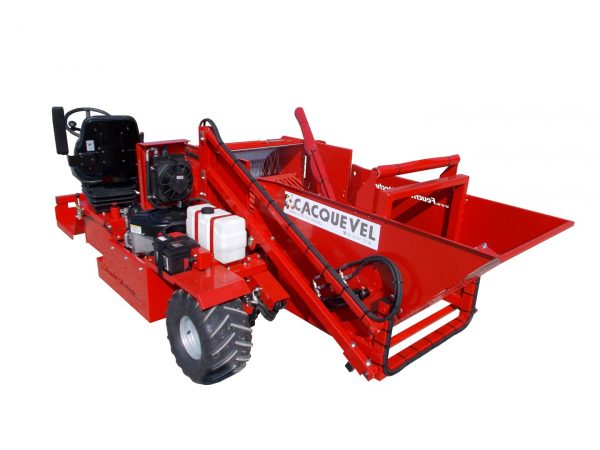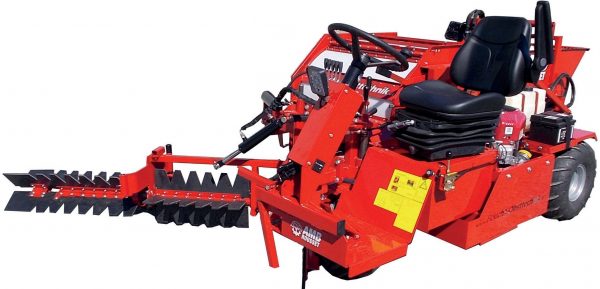 OB80R Harvester
For small and medium sized farms, the OB80R picker is simple, robust and easy to handle, providing comfort to the user.
Designed to pick up fruit on different types of land.
Its powerful motorization and its 2 driving wheels allow a great output while ensuring an effective and clean sorting.
The fruit is transported in a 250 L lifting bucket, allowing the emptying in a trailer.
Ask for quotation
– Compact machine with large steering angle for maximum maneuverability.
– Hydraulic steering.
– Ergonomic driving position, seat suspended and oriented to provide good visibility of the pick-up and the bucket.
– Total capacity of the useful bucket.
– Protected and powder-coated sheet metal for better durability (mechanical and UV).
– 2 driving wheels able to work on important slopes.
– Speed: 15 km/h.
– Powerful 4-stroke engine 18 HP and allowing a collection at half speed.
– Front and rear pedal with direction indicator and mechanism to return the hydrostatic transmission to neutral.
– Differential lock for working on slopes
– Manual clutch for pick-up drive.
– Belt with automatic tensioning system.
– Horizontal rotor equipped with a gauge wheel can be positioned on the right or left side of the pick-up thanks to a hydraulic cylinder, the rotation speed is adjustable.
– Gauge wheel allows the horizontal rotor to follow the ground perfectly.
– Height adjustment of the pick-up, adjustable for any type of fruit.
– Adjustable top cover to fit any size of fruit.
– Possibility to harvest on high grass for a better result: 5-25 cm
– The fruits are cleaned during the picking, excellent separation of fruits and impurities (grass, leaves & branches), thanks to its brush, its 3 combs and its sorting grid.
– This machine has an excellent output whatever the quantity of fruits to be picked up without damaging them.
– It can be used in both high and low-stem orchards.
18 HP VANGUARD V-twin cylinder, electronic injection & electric start.

Hydrostatic 2 wheel motors, variable speed 0,5-15 km/h, differential lock.
Drive of the pick-up by belt with automatic tensioner.
Length : 3210 mm
Width : 1386 mm
Height : 1410 mm

Limited to engine performance

Front: 18 x 8.50 - 10 4PR AS profile
Rear: 21 x 11 - 8 4PR low pressure tire for use on steep slopes.



Height adjustment by front wheel (manual)
Horizontal orchard rotor
Working light (2)
3rd drive wheel
Jack for lifting the pick-up
Dust filter