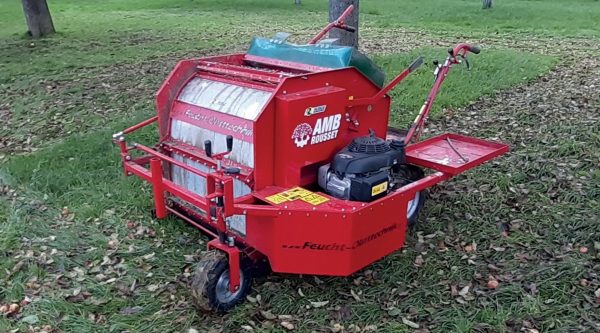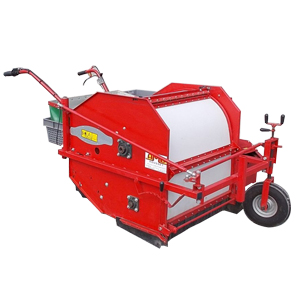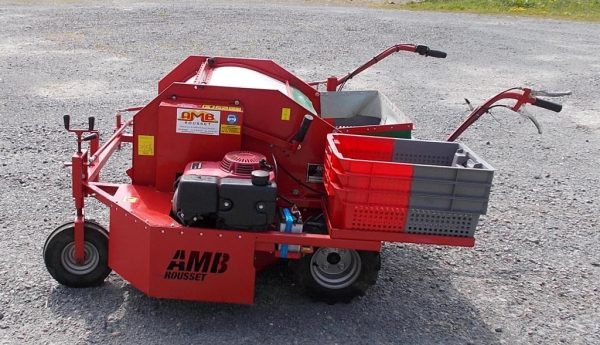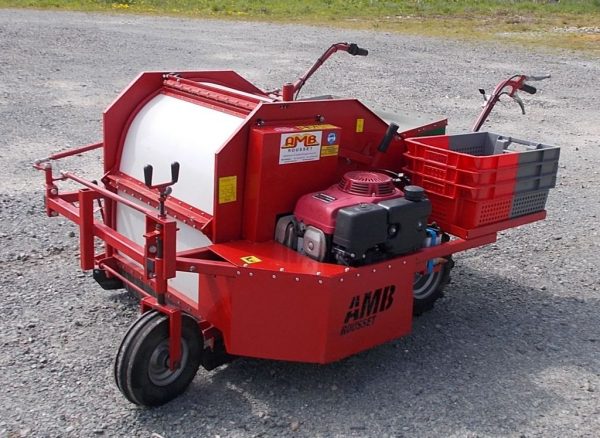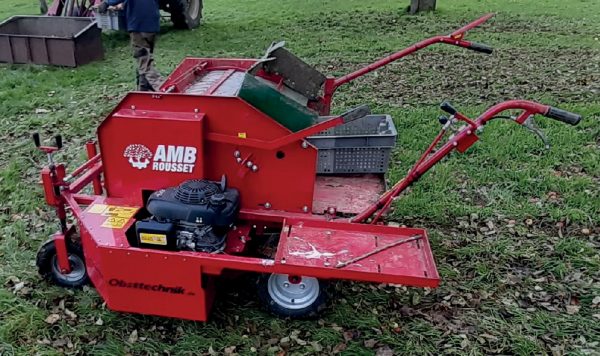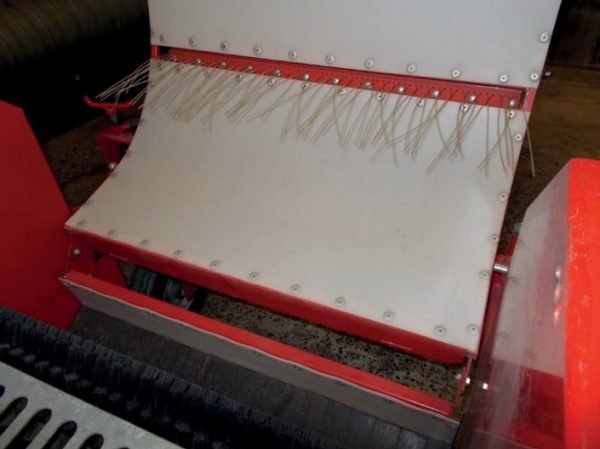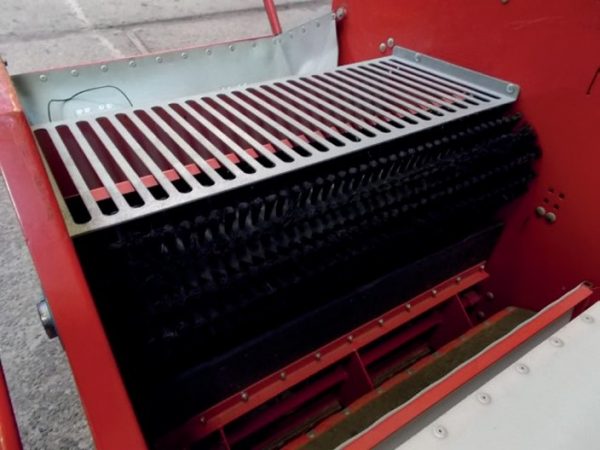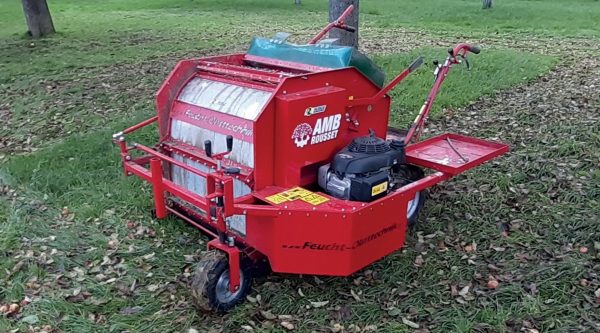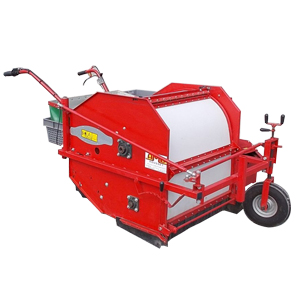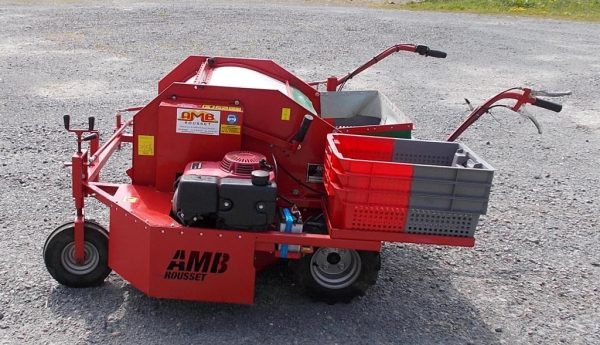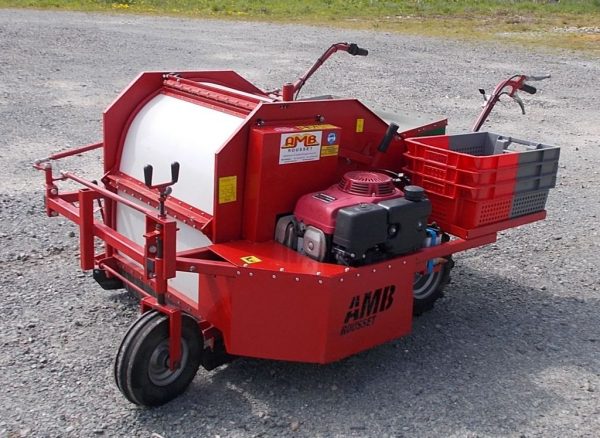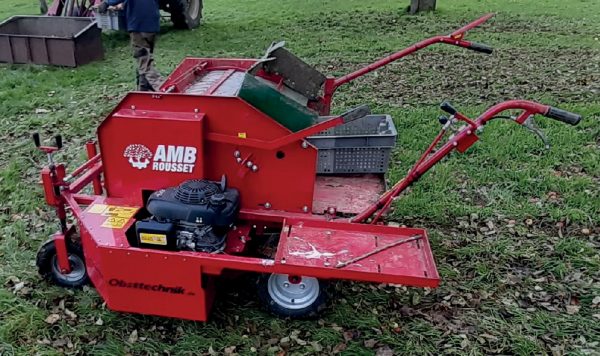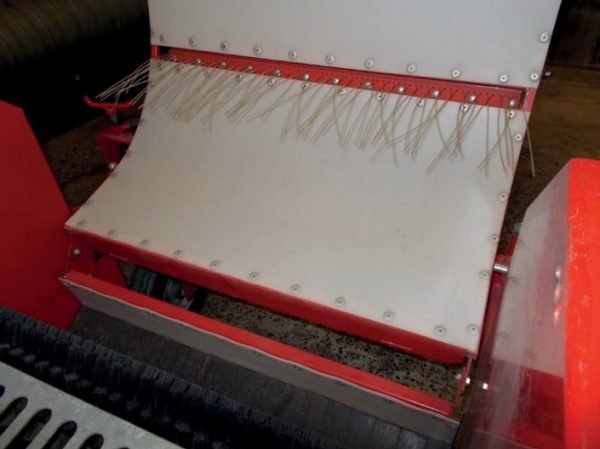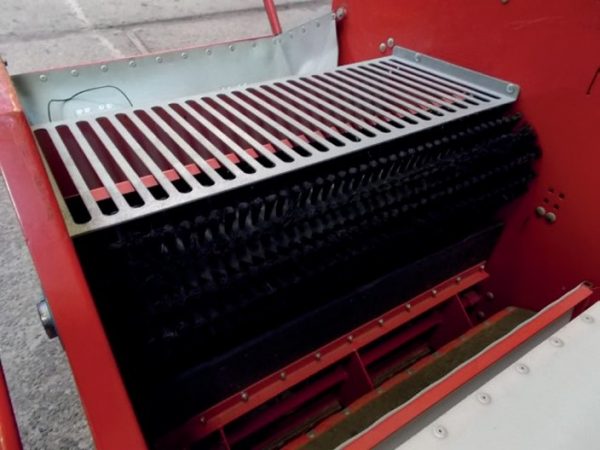 OB80 Harvester
The ergonomic design of the OB80 picker is easy to use, makes the work easier and more comfortable for the operator and ensures a very good fruit collection rate on different types of terrain.
The broom with its rubber blades and variable speed picks up the fruit and conveys it through the cleaning combs on the sorting grid to the plastic crate(s).
Thanks to the use of quality components, this machine is robust and durable over time.
Ask for quotation
– Compact machine with large steering angle for maximum maneuverability.
– Front steering wheel directed by the right handlebar which is easy to maneuver.
– Easy filling and handling of the baskets thanks to their height.
– Protected and powder-coated sheets for a better resistance in time (mechanical and UV).
– 2 driving wheels that can work on steep slopes.
– Speed: 7 km/h.
– Powerful 4-stroke engine 11 HP.
– Manual clutch of the pick-up.
– Belt with automatic tensioning system.
– Height adjustment of the pick-up by the front wheel, adjustable for any type of fruit.
– Possibility to harvest on high grass for a better result: 5-25 cm
– The fruits are cleaned during the collection, excellent separation of fruits and impurities (grass, leaves & branches), thanks to its brush, its 2 combs and its sorting grid.
– This machine has an excellent output whatever the quantity of fruits to be picked up without damaging them.
HONDA OHV 1 cylinder engine, 11 HP
Hydrostatic axle 0.5-7 km/h
Differential lock
Mechanical, belt with automatic tension
Length : 2250 mm (+680 mm with drawbar)
Width : 1520 mm
Height : 980 mm

Limited to engine performance


AR : 16 x 6.50-8 with agrarian profile
Front wheel with adjustable pivot by screw/crank
Electric start of the engine 11 HP
35L basket
Horizontal hydraulic orchard rotor
Hour meter
Dust filter
Nuts kit